Payout over Bestwood rail-crossing deaths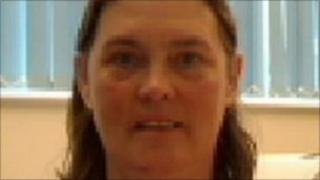 Network Rail is set to pay undisclosed damages to a man whose wife and grandson were killed in a railway crossing accident in Nottinghamshire.
Jean Hoggart, 56, and seven-year-old Mikey Dawson were hit on Bestwood Village's Moor Road crossing in 2008.
Laurence Hoggart issued High Court proceedings against Network Rail, claiming the firm was aware of the dangers but took no action.
A High Court hearing had been due to take place later this month.
In a statement Mr Hoggart said he was "still angry about the manner in which the rail authorities dragged their feet in even responding to their deaths".
'No action'
"I feel that I have had to fight them every step of the way and it's my belief that the only reason that they have settled the claim this week is the adverse publicity they have faced over the Elsenham tragedy," he said.
"I think the offer they have given is appalling for the life of an innocent human being.
"My personal loss and that to our family could so easily have been avoided if the responsible people in Railtrack and Network Rail had done their jobs properly."
A Network Rail spokesman said: "We accepted legal responsibility for this tragic incident in 2010.
"We have been in dialogue with Mr Hoggart since the incident and are pleased to have reached a settlement."
Solicitor Jane Radcliffe, who was acting for Mr Hoggart, said: "The tragedy of this accident is that the dangers of the crossing were identified by Railtrack in 2000 and by Network Rail in 2004 and yet no remedial action was taken."
At an inquest in June 2010, the coroner decided either Mrs Hoggart did not hear the train at all, or heard a noise but assumed it was coming from a tram, which passed some seconds ahead of the train.
The crossing, which links Bestwood village to Hucknall Lane, had been described by local councillor Chris Baron as "an accident waiting to happen".