Laura Morgan inquest: Instructor tried to save girl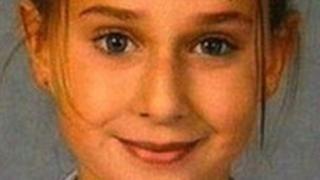 A sailing instructor tried in vain to save a Nottinghamshire schoolgirl who died in a sailing accident, an inquest has heard.
Stewart Edge was the third person who attempted to free Laura Morgan from a harness holding her beneath a capsized catamaran in Greece.
He finally unhooked the harness but said the 11-year-old was already grey and lifeless, with blue lips.
He and another instructor tried to resuscitate her, he told the inquest.
Mr Edge said: "At the time I thought it would be easy to free her. I was surprised at how hard it was."
The accident happened in July 2003 but the inquest was delayed because of previous court proceedings in Greece.
Laura, who was a pupil at Nottingham Girls' High School, had been sailing with two other girls at the resort in Vounaki, near Paleros.
Mr Edge told the inquest that he dived beneath the water to rescue Laura.
He expected it would be easier to unhook her harness, he said, but there was tension and he fought to release it.
'Not responsible'
Questioning Mr Edge during the inquest at Nottingham's Council House, Laura's mother Lynne Morgan told him she knew he couldn't have done any more and she did not hold him responsible.
Laura's family, from Woodborough, have been awarded a six-figure sum after a Greek civil court held UK-based holiday company Sunsail liable for her death.
However, the company has already lodged an appeal against the judgement.
Two employees of Sunsail have already been convicted of causing death through negligence and given suspended prison sentences.
The inquest continues.