Nottinghamshire man banned after puppy drinks vodka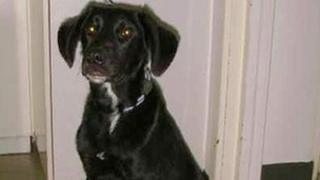 A 26-year-old Nottinghamshire man has been banned from having a dog for three years after his six-month-old Labrador puppy got drunk on vodka and cola.
Matthew Cox was at home drinking with his flatmate on 22 August when his pet Max drank the vodka after he went outside.
Nottingham Magistrates' Court heard that Cox did not deal with Max because he was himself too drunk.
The dog was later taken to an emergency vet for treatment and has been rehomed.
'Downright stupid'
Cox had left Max, even though the puppy was swaying, with his flatmate before going out to DJ.
Prosecutor Maria Moore told the court two girls saw Max that evening falling over and staggering about near shops close to Cox's home at Rathvale Court in Chilwell, Nottingham, and called the police.
The dog was removed by officers because they were so worried about his health.
Mrs Moore said: "Due to the state of the dog the police officer, being an animal lover himself, took the dog to the emergency vet."
She said that Max, who Cox had owned for about three-and-a-half months, was immediately put on an intravenous drip for eight to 10 hours to flush the alcohol out of his system.
The puppy needed another 12 hours on a drip the next day to restore him back to full health.
Cox pleaded guilty to failing to ensure an animal's welfare and was disqualified from keeping or owning a dog for three years and given a two-year conditional discharge.
Magistrate J A Smith said: "It was not malicious - there were no weapons - it was just downright stupid, wasn't it?
"This could have had desperate consequences for him - a motor accident or anything."
Speaking after the hearing, RSPCA inspector Chris Shaw said Max's case was the first of alcohol poisoning that he had seen.
"It's such a shame what's happened to the dog but he's been found a good home now and the owner has been punished."