Nottinghamshire County Council cuts library book budget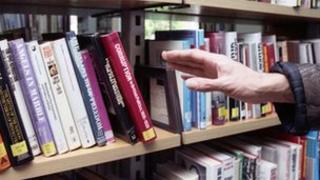 Nottinghamshire County Council has cut its budget for new library books by 36% in two years, a Freedom of Information request has revealed.
During 2009/10 the authority spent around £1.3m on books, but the budget for 2011/12 is just over £862,000.
It said the savings had helped prevent the closure of some of Nottinghamshire's 60 libraries.
The authority added that it planned to increase its book fund to £1m in the future.
Councillor John Cottee said: "It's part of the big strategy we had to keep all the libraries open.
"I always said that [the book budget cut] is a temporary measure and we'll look to put money back into that at every opportunity."
Mr Cottee revealed that since February the public has donated 80,000 books to Nottinghamshire's libraries.