Man charged after Boxing Day shooting in St Ann's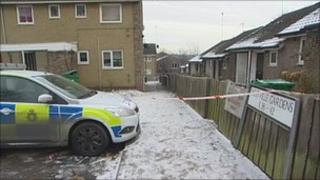 A man has been charged in connection with a shooting in Nottingham.
Damien Meredith, 24, was hit in the head in Westville Gardens in St Ann's on Boxing Day 2010. It is unlikely he will ever recover fully, police have said.
Callum Roy James Green, 19, of Zulla Road, Nottingham, is accused of four firearms offences, including possession of a prohibited weapon.
Mr Green will appear in court at a date yet to be fixed, police said.
Mr Meredith was shot after fleeing a party in the early hours of 26 December.
A bullet had to be removed from his brain.
Seven other men were interviewed about the shooting on Tuesday, five of whom have been released without charge.
A 25-year-old man has been re-bailed pending further inquiries.
A 23-year-old man was charged with an unrelated offence of possessing an offensive weapon in the city centre.