Man, 19, rearrested over Nottingham Boxing Day shooting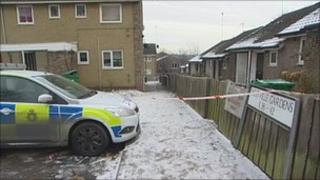 New evidence has led to a man being rearrested in connection with a shooting in Nottingham on Boxing Day.
Damien Meredith, 24, was hit in the head and seriously injured in Westville Gardens, St Ann's.
Officers said new forensic evidence had emerged that led them to rearrest the 19-year-old suspect.
Nottinghamshire Police said six other men, aged 19 to 29, who are currently on bail, were also being re-interviewed.
Mr Meredith was shot after fleeing a party in the early hours of 26 December, 2010.
A bullet was removed from his brain but his injuries were so severe it is unlikely he will recover fully, police said.
A total of 14 people have been arrested over the shooting and a £15,000 reward offered to catch those responsible.
Detectives said they were still keen to talk to anyone with information about the case.