Appeal to find gun linked to death of Tuxford man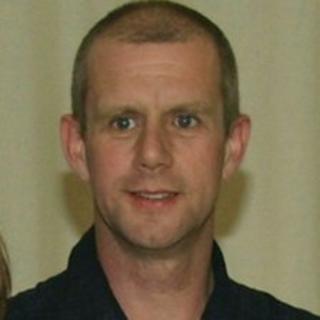 Police have appealed for help tracing a missing shotgun following the death of a man found in a Nottinghamshire river.
The body of Peter Nuttall, 44, was discovered in the River Trent at High Marnham on 15 October.
He died from a gunshot to the head. Police are not treating it as murder and are not looking for anyone else in connection with his death.
Officers were concerned a member of the public may have found the weapon on the river bank and failed to report it.
A police search of the river and surrounding area has failed to uncover any trace of the firearm.
Mr Nuttall, a roofer from Tuxford who had previously held a shotgun licence, was last seen on 12 October and was later reported missing by his family.
His body was found by fishermen, and his silver Renault Laguna was discovered soon after in the car park of the nearby Brownlow Arms pub.
Supt Paul Winter from Nottinghamshire Police said: "The full facts aren't explained and we need to be able to explain those.
"We need to explain them to the family, we need to explain them to the coroner. We want the public to know what the full circumstances are because we don't want people to be worried, thinking they could come to some harm.
"And so we really need to get to the bottom of where this firearm is."
Anyone who knows the whereabouts of the gun, or who may have seen Mr Nuttall's car or someone at the river's edge near the pub on 12 or 13 October, should contact police.
Detectives confirmed Mr Nuttall was known to them, but said he was not the subject of any ongoing investigation.