Nottingham school parents offered free English lessons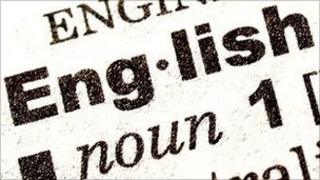 Foreign language speaking parents are being offered free English lessons at a Nottingham school.
More than 80% of pupils at Greenfields Community School, in the Meadows area, speak English as a second language.
School head teacher Terry Smith said he hoped the five-week course would help parents struggling with English to communicate better with teachers.
Nottingham University and a city-based global company helped to provide the basic level lessons at the school.
Groups of up to 10 parents from ethnic communities, who speak a range of 25 different languages, would receive two-hour classes over five weeks at the school.
'Helping children'
"With many parents of the school having limited or no English language skills, it impacted on the way they interacted with teachers and also affected their confidence when it came to being involved in their children's education," Mr Smith said.
"If we can get the parents at a really strong English level then they will be able help their children better at home."
He said the parents were learning words and sentences that would help them in everyday life, such as asking for directions and help when shopping.
Associate Professor Julie King, from the University of Nottingham, said the project would also benefit the students, who were teaching the school's parents.
"The students interested in a career in English language teaching can now have some hands-on, practical experience," she said.
Nottingham-based company Experian, which funded the scheme, said the high statistics of pupils not speaking English as their first language inspired it help the school.
Resource manager Alan Hopkins said: "We hope the classes will give the parents a bit of a taster, so they can go on to do other classes."