Mansfield pub fatal assault witnesses sought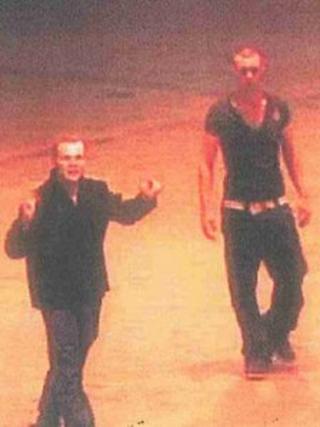 A CCTV image of two men who may have witnessed a fatal assault in Mansfield has been released by Nottinghamshire Police.
Jonathan Turner, 27, was attacked outside The Social pub in Stockwell Gate on 7 May.
He was taken to King's Mill Hospital and died from head injuries a day later.
Four men, two aged 19 and 24 and two aged 22, have been charged with his murder.
A police spokesperson said: "We have spoken to a lot of people who were in Stockwell Gate around the time of the attack, but we are still keen to speak to the two men featured in the image.
"Four people have been charged with murder, but we continue to make every attempt to identify and speak to all those who were in the area, who may have seen something."