Man bailed over sex assault in Kimberley on girl, 12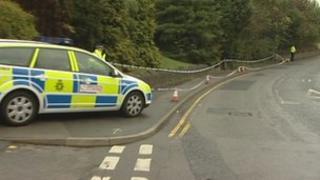 A 19-year-old man arrested by police investigating a serious sexual assault on a girl in Nottinghamshire has been released on bail.
The 12-year-old Derbyshire girl was in Kimberley on Wednesday when she became separated from her friend.
The girl reported she was assaulted by two men in Maws Lane at about 22:30.
The man has been bailed pending further inquiries. Officers are searching for a second man in connection with the incident.
He is described as black, about 6ft tall and of muscular build. He was wearing a bandana and had a blond stripe in his hair.