Arrest over sex assault on girl, 12, in Kimberley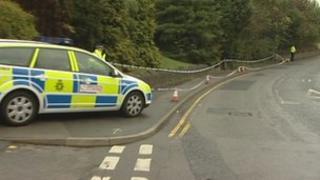 Police hunting two men in connection with a sexual assault on a girl in Nottinghamshire have arrested a man.
The 12-year-old, from Derbyshire, travelled to Kimberley on Wednesday night with a friend to meet another friend.
After they became separated, the girl reported she was assaulted by two men in Maws Lane at about 22:30 BST.
The man, aged 19, was arrested on suspicion of carrying out a serious sexual assault.
He remains in police custody and will be questioned during Thursday night, a police spokesman said.