Nottingham school worker jailed for raping girl, 13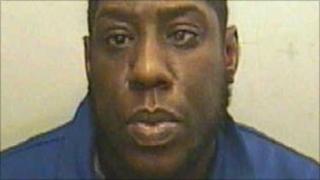 A Nottingham man who worked at a school has been jailed for raping a 13-year-old girl.
Mikhail Mohammad, 45, of Radford, was sentenced to 10 years for rape and nine months for fraud for failing to disclose a previous conviction.
Nottingham Crown Court heard Mohammad befriended the girl, her mother and sister before taking her back to his flat and raping her in November 2010.
He denied raping the teenager but pleaded guilty to the fraud charge.
Abuse of trust
Referring to Mohammad's original conviction for indecent assault on a girl in 1991, Judge Jonathan Teare said: "That conviction prohibited you from obtaining work with children, especially at an educational college."
Judge Teare added, in the meantime, Mohammad had changed his name for "perfectly legitimate reasons" and no "sinister" motive, then got a job at a school in Nottingham where his victim was a pupil.
"You were friendly with her mother and sister and, as a result, you had told her that you wanted her to go to your flat because you wanted to giver her something," said Judge Teare.
"You took her back to your house and there in your bedroom you raped her. The courts well know that victims such as this may suffer for years as a result of what has been done to them and some may never recover from such an attack," he said.
In mitigation, Mohammad's solicitor, Jonathan Dee, told the court Mohammad had not changed his name so he could work with children and had worked with adults for several years before getting the job at the school.
Sentencing Mohammad, Judge Teare said: "The abuse of trust was gross."
Mohammad was also given a Sexual Offence Prevention Order, disqualified from working with children for life and was placed on the sex offenders' register for life.