Park in Sherwood opens in memory of Jason Spencer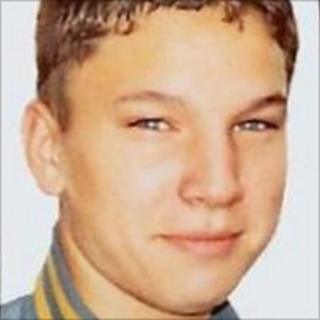 A Nottingham recreation area dedicated to a teenager who was stabbed to death in 2007 has been opened by his mother.
Jason Spencer, 17, was stabbed to death by Reuben Valentine when a play fight got out of hand.
People in Sherwood raised £60,000 to transform the land on Valley Road into a new park.
The park was created so youngsters can get together safely and also commemorate Jason, his mother Angela Spencer said.
She opened the site on 3 June - her son's birthday.
It has facilities including a multi-play area and an outdoor gym, while a skate park is due to open later in the summer.
The charity Youth Bank and the city council also contributed funding for the project.
Valentine was jailed for life in 2007 for Jason's murder.