New £1.1m homeless shelter opens in Nottinghamshire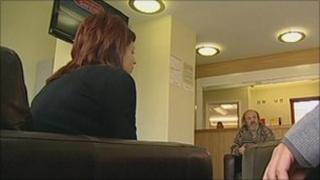 A purpose-built homeless centre has opened in a Nottinghamshire town despite earlier fears about funding.
The Sherwood Street centre in Mansfield had been threatened by spending cuts, but support from the county council and district council has meant the £1.1m project was saved.
Most of the homeless people in the new shelter spent most of the winter in a night shelter at a local church.
The new accommodation includes 15 self-contained flats and a day centre.
The day centre will provide with access to support workers, health professionals and drug treatment workers.
The centre will also be open for breakfast three times a week, said Andrew Redfern, spokesman for the homeless charity Framework.
Neil Griffiths, who is homeless himself, said the centre was "marvellous" and had more privacy than the church centre.