Gun injuries rise in Nottinghamshire for second year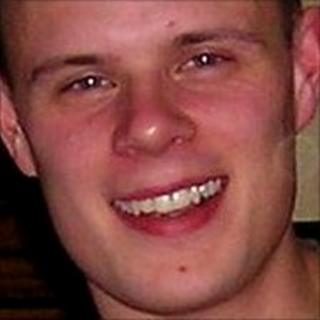 The number of people injured in shootings in Nottinghamshire has risen for the second year running, the BBC has learned.
One person was killed, three seriously hurt and another six injured in 2010 compared to one fatality and five injuries in 2009.
Police released figures following a Freedom of Information Act request.
The records look at the most serious gun crime where lethal weapons such as handguns and shotguns are fired.
The most serious shooting was the killing of Mark Shaw, 24, who was shot in the head in a garden in Top Valley, Nottingham, in August.
Another man was critically injured at a Christmas party in St Ann's in Nottingham.
There were 88 gun crimes, 67 people threatened at gunpoint and 15 confirmed cases where guns were fired, according to the information released.
The 2010 figures were significantly lower than those recorded in the mid-1990s.
At that time Nottinghamshire Police were dealing with more than three times as much gun crime.
Commenting on the gun crime statistics Ch Supt David Walker said: "We know the distress [the gun crime of six or seven years ago] caused to our communities across Nottingham."
"We're determined that we will never go back to those times again," he said.
"In 2004 and 2005 we had five murders involving firearms. To put that in context, over the last five years there has been three.
"We react very quickly to any firearms intelligence we have because we are determined to pursue those who seek to inflict harm on our communities at any opportunity."