Creswell Crags cave art site gets £38,000 boost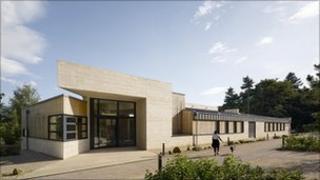 Ice Age cave art site Creswell Crags is to be given a £38,000 grant from Nottinghamshire County Council.
The money will be used by the Creswell Heritage Trust to run its visitor centre and education programme in 2011-12.
The trust's director Ian Wall said the support was vital to preserve the "unique landscape".
Creswell Crags is recognised as an important European site of cultural, archaeological and scientific interest.
It has Britain's only known Ice Age rock art as well as limestone caves where stone tools and animal bones have been excavated, showing how people lived there between 50,000 and 10,000 years ago.
Creswell Crags is on the border of Nottinghamshire and Derbyshire.
The grant money was expected to be matched by Derbyshire County Council, said the Nottinghamshire authority.