Extra time given to quiz Nottingham shooting suspects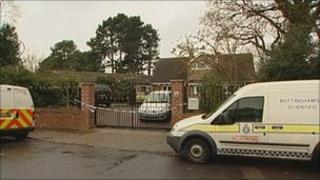 Police have been granted extra time to question two men after a 26-year-old man suffered serious injuries in a shooting incident in Nottingham.
The man is in a stable condition in Queen's Medical Centre (QMC) following surgery for injuries sustained from gunshot wounds to his legs and stomach.
Six men, aged between 23 and 57, were arrested following the incident at 2040 GMT on Tuesday.
Police have been given extra time to quiz two of them, aged 57 and 42.
One of the men arrested was released on bail pending further inquiries while three were released on Thursday night without charge.
It is believed the injured man was shot at an address in Bramcote Drive, in Beeston.
A police spokesperson said officers have been conducting a search of the scene and the surrounding area.