Kimberley brewery site sold ahead of auction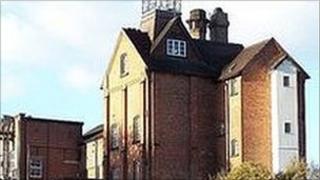 A former Nottinghamshire brewery site has been sold to a mystery buyer just before it was due to be auctioned.
Auctioneers Allsop confirmed the sale of the Kimberley brewery and offices ahead of Tuesday's auction but refused to reveal the new owner or sale price.
The Victorian brewery was bought by Suffolk brewers Greene King when it took over Hardys and Hansons in 2006.
Solihull developers Barteak had been in talks to buy the site but a spokesman said the company was not the new owner.
Greene King had struggled to find a buyer for the site, which includes 14 residential properties.
These are still due to be auctioned in two lots on 16 December.
Greene King has said it hopes the sales will help to regenerate the local economy.