Heart infection death 'avoidable' coroner rules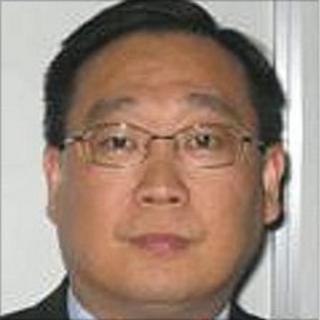 Nottingham City Hospital managers have been criticised by a coroner over an "avoidable death" of a heart patient.
Nottingham Coroner's Court heard how surgeon John Lu infected 11 patients with a bacteria between December and July 2009 and five of these later died.
Coroner Dr Nigel Chapman said at least one death could have been avoided if communication between departments had been better.
Managers said they had reviewed procedures in light of the incidents.
Dr Chapman said the cluster of cases should have been picked up months sooner if the Trent Cardiac Centre had liaised better with the hospitals the patients were sent to.
If they had done so, the operation Lu carried out on 82-year-old Dennis Mills would not have happened, he added.
He recorded that three of the deaths, including Mr Mills's, were due to the infection, a fourth was due to complications after heart surgery and one was from natural causes.
Mr Lu, who stopped operating as soon as he was identified as the source of infection, told the court he was "profoundly sorry" for the consequences of the outbreak.
Nottingham University Hospitals NHS Trust said his future had not yet been decided.