Crimewatch appeal over Nottinghamshire assault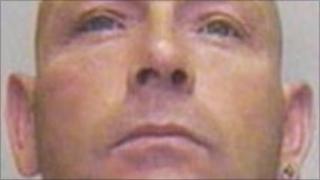 A man wanted by police in connection with a serious assault on a man in his Nottinghamshire home is to be featured on the BBC's Crimewatch programme.
A group of men forced their way into the house in Ley Lane, Mansfield Woodhouse, and assaulted the 24-year-old victim on 1 May.
Three men have already been charged in connection with the attack.
Wednesday evening's programme will focus on the hunt for 44-year-old Neil Groves.
The victim suffered severe injuries and it is thought they could have long-term effects.
Three people have been charged with causing grievous bodily harm with intent and will appear at Nottingham Crown Court on 15 October.
Neil Groves is described as white, slim, 5ft 5ins tall, with short dark brown hair.
He has several tattoos of birds on his arms and legs.
Crimewatch: BBC One on Wednesday 29 September at 2100 BST.