Killer of homeless Northampton man in sleeping bag convicted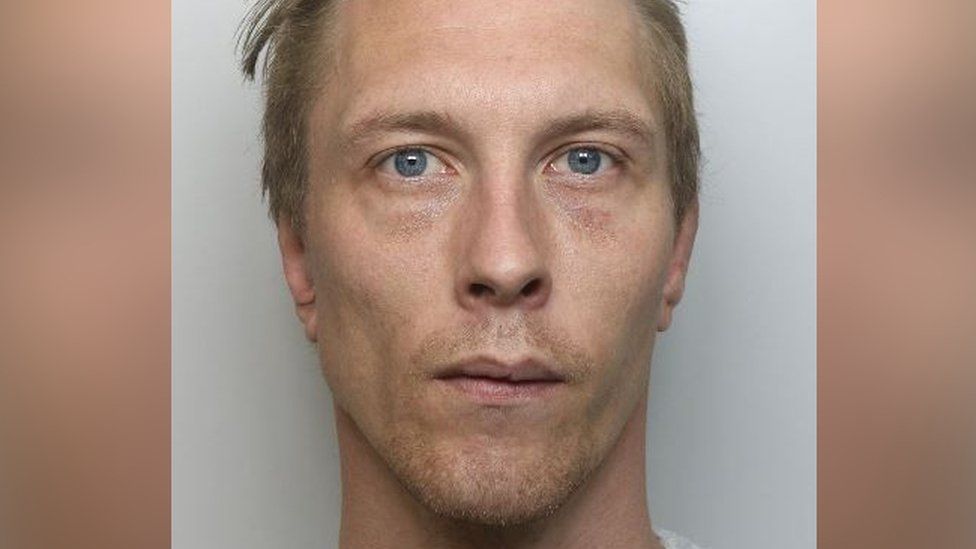 A man has been convicted of the murder of a homeless person he attacked while he was asleep in his sleeping bag.
Robert Jadecki, 44, died in the early hours of 16 June 2021 on Hester Street in Northampton.
Grant Richard Harding punched, kicked and stamped on Mr Jadecki in a violent and unprovoked attack, police said.
The 30-year-old, of Hester Street, Northampton, was found guilty by a jury at Northampton Crown Court and will be sentenced at a later date.
Northamptonshire Police said Harding was shouting abuse at Mr Jadecki while attacking him.
Harding was chased and detained by a member of the public, arrested and subsequently charged with murder, the force said.
Lead investigator Det Con Josette Davis said: "Being homeless does not make Robert's death any less important than anyone else's.
"Hester Street was his home and he was beaten to death in his sleeping bag in an unprovoked and brutal assault."
She said Mr Jadecki was "well thought of" at the Hope Centre, a Northampton shelter for the homeless and the residents of Hester Street.
"It's vital that he is remembered as an important part of Northampton's community," she added.
Related Internet Links
The BBC is not responsible for the content of external sites.