Kettering hospital boss says site is not fit for care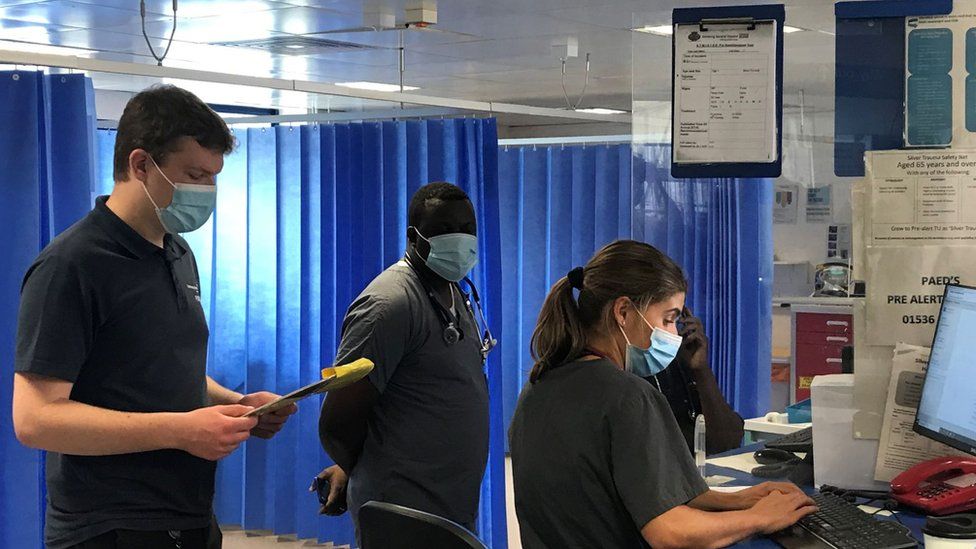 The chief executive of a hospital has said the building is not in a condition "we should expect any of our nearest and dearest to receive care" in.
Kettering General Hospital chief executive Simon Weldon said the site was a "big hotchpotch of things" and the hospital required urgent attention.
But he said it was yet to receive government funding awarded in 2019.
The Department of Health and Social Care (DHSC) says the hospital will be rebuilt by 2030.
Mr Weldon said the hospital was still waiting for the money and had "temporary boilers which provides power for the whole site".
"If they stop working the hospital stops working," he said.
He also said the pipes for the hospital's heating were more than 50 years old and there was "no resilience in that system".
Mr Weldon described the site as "a big hotchpotch of things, some things that are new, about 10 years old, to things that are 100 years old, and everything in between".
He added: "Those are not conditions a modern hospital should be proud of, those are not conditions we should ask any staff to work in, they are not the conditions we should expect any of our nearest and dearest to receive care."
The initial £46m the hospital was award in 2019 was to replace the temporary "power plant".
Mr Weldon said he would submit a business case to get money "to fix the vital infrastructure work that will keep this site safe".
But he said the hospital really needed to be rebuilt, and that "fixing the hospital would be bad value for taxpayers".
"We are working closely with the NHS and the trust on the development of their building plans," it said in a statement.
Related Internet Links
The BBC is not responsible for the content of external sites.