Northampton Film and TV expo hopes to get more into industry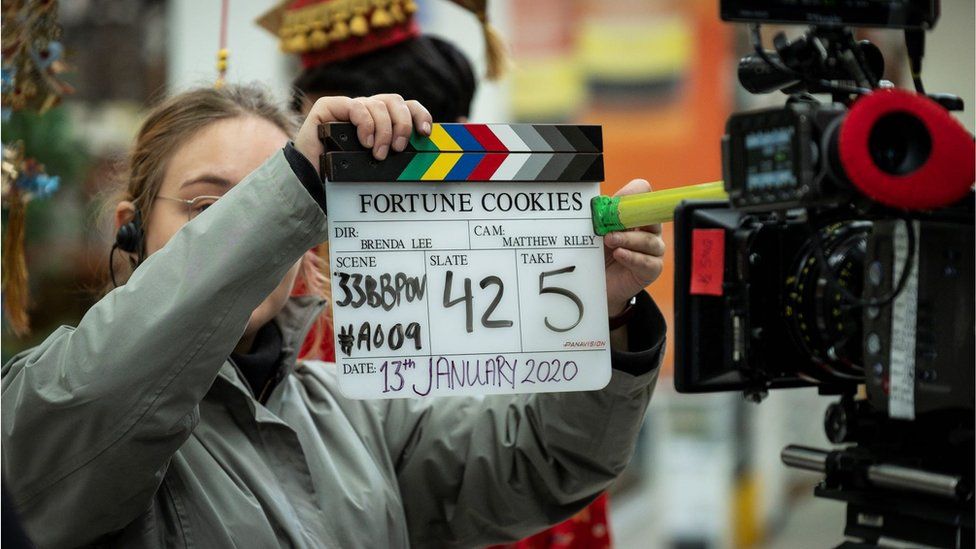 An event featuring film and TV professionals aims to provide tips to people on how to get into the industry, and attract productions to a county.
The first Northampton Film and TV Expo at the town's university is part of the Northampton Film Festival.
It will include a "people library" where visitors can book a 15-minute talk with those in the industry.
Becky Adams, from organisers Screen Northants, said being "in the middle of the UK" was ideal for film and TV.
The free event at the university's Waterside campus features Ian Ward, a visual effects artist who worked on Avatar, Tim Hands, part of the sound team on Game of Thrones and several Aardman productions, and documentary producer Victoria Barrell.
There will also be question and answer sessions with Blair Barnette from the British Film Designers Guild, and Disney animator Liza Rhea, who is originally from Northampton.
Ms Adams said the purpose of the expo and the film festival was to encourage people in Northamptonshire to get involved in film and TV, and for the industry to come to the county.
"We've got such a variety of landscapes, you can look one way and you've got stately homes and a you turn round the other way you've got the centre of Northampton," she said.
As well as the expo, the festival has been holding competitions, short film screenings, and showing films such as the Alan Moore scripted The Show, and Benediction, written and directed by Terrance Davies.
'If you're passionate do not give up'
Filmmaker Kate Dow, one of the professionals taking part in the expo, has worked on TV shows such as BBC comedy The Witchfinder, Idris Elba's Sky comedy In the Long Run, and ITV drama Victoria.
The 28-year-old, who lives in Milton Keynes, said she "always knew I loved film and TV". After completing a film and TV production degree at the University of York, she got her break as a runner on the CBBC show The Dumping Ground.
In the industry "a lot of stuff happens on Facebook", she said, especially with entry level roles.
Ms Dow said those interested in a career have to "find your own opportunity and know what tools are there for everyone to get into that very closed and niche industry if you don't know anyone".
"If you're really passionate about it do not give up at the first obstacle, because there will be many, and do your research, especially if you're coming from the standing start," she said.
She added that a good place to start looking at the credits of film and TV shows and deciding "which people on there you could contact to help you".
"So often productions have a drop out and it could be for tomorrow - sometimes you could get your first shot because someone has dropped out," she said.
She said "there are opportunities here" in the region and she was seeing "more and more" entry level job offers from London-based productions heading to the area.
Related Internet Links
The BBC is not responsible for the content of external sites.