Northampton school's eco-council aims to combat fast-fashion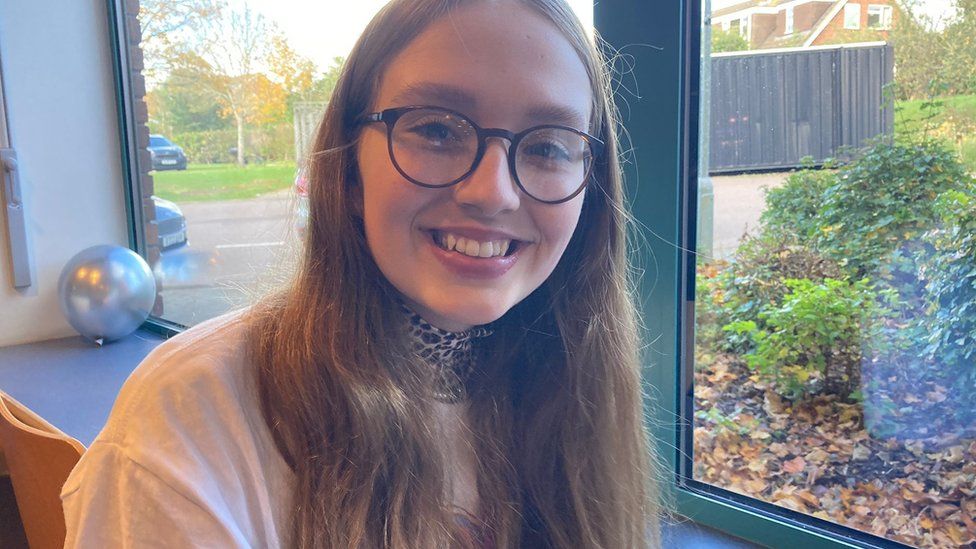 A school event aimed at encouraging students to re-use clothes will help develop "future changemakers".
Northampton School for Girls held a Back On The Rack event to raise awareness of fast-fashion culture.
The school's eco-council leader, Ava, said producing and throwing away clothes was "one the biggest contributors to climate change".
Head teacher Cristina Taboada-Naya said the project was "incredibly important" to pupils.
The event saw youngsters at the state secondary school donate their old clothes, which could then be bought by their peers.
Money raised at the event would be reinvested into eco-initiatives, both within the school and the surrounding community.
Ava told BBC Look East: "Fast-fashion is the production of trendy clothes made at cheap prices to meet the customers' demands.
"A lot of the time they are made to hop on a trend and they go out of fashion really quickly.
"That means there is so much waste. It uses up a lot of natural resources."
She said the idea behind the event was to "combat fast-fashion and make our school community greener".
Eco-council member, Aleena, said the project had inspired her to share clothes with her sister and pass on old clothes to other family members.
"I don't like buying so many clothes and never using them again," she said.
Ms Taboada-Naya said the schoolgirls had been "really inspired by COP26", but she added that "the reality is we've got our future world leaders within our schools right now and I like to think, and I believe, we've got future changemakers in our schools".
The school planned to run more Back On The Rack events in the future.
Related Internet Links
The BBC is not responsible for the content of external sites.