Kettering drugs overdoses linked to hazardous substance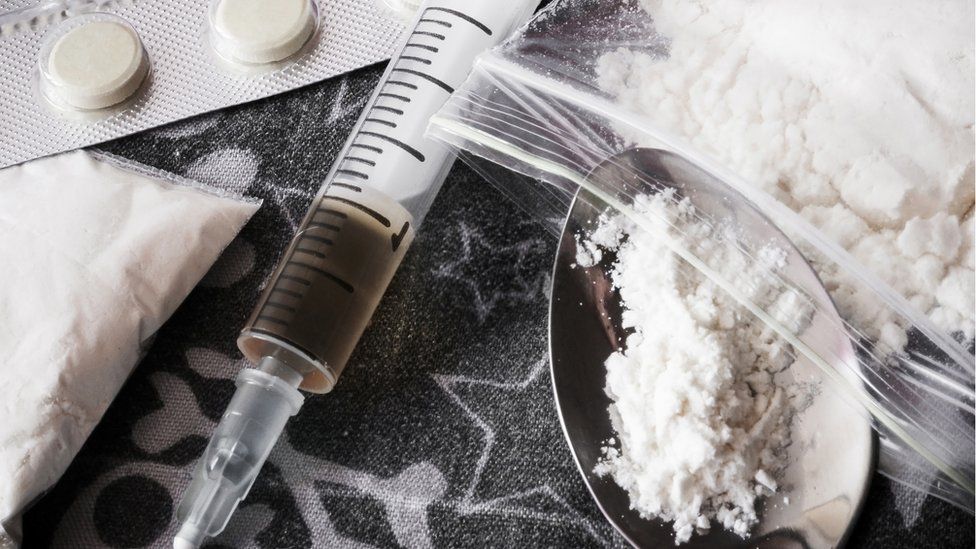 Police have warned that a "potentially dangerous batch of crack cocaine and heroin" has led to four overdoses in a town in a few days.
It believed "a very hazardous substance - possible isotonitazene or fentanyl - has been used as a cutting agent".
Officers have asked drug users to share the warning with others.
Insp Sebastian Greschner said: "Whilst we would never advocate anyone taking drugs, the fact is that there are people in this county with drug addictions, and we want to warn them about a potentially lethal substance that may be in the drugs they are taking.
"While taking drugs always comes with danger and we absolutely do not condone their use, it is imperative for us to warn drug users about this potential threat to their lives.
"If you are a drug user in Kettering, please be mindful of this cutting agent and please share this warning with other people too."
Related Internet Links
The BBC is not responsible for the content of external sites.