Anita Neil: Britain's first black female Olympian a 'hero pioneer'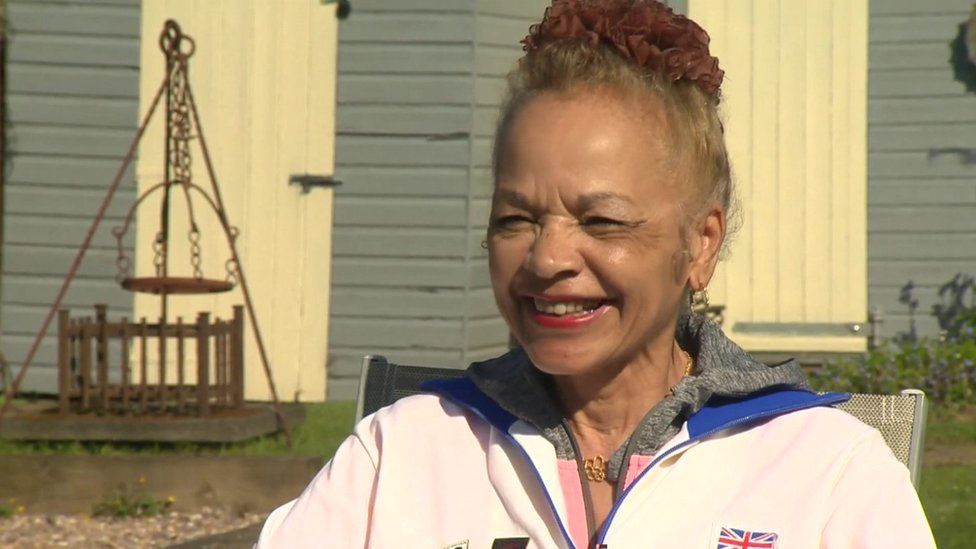 Britain's first black female Olympian has spoken of her pride at being named a "hero pioneer" by Team GB.
Anita Neil, from Wellingborough, Northamptonshire, competed at two Olympic Games in 1968 and 1972.
She had previously said she felt "ignored and forgotten" by the lack of recognition from British Athletics and the British Olympic Association.
But now both organisations have contacted the 70-year-old to say they will mark her accomplishments.
The former sprinter competed in the 100m and the 4x100m relay at the 1968 Olympics in Mexico City, and the same events four years later in Munich.
She also won three bronze medals, in the 100m, 200m and 4x100m relay, at the 1969 European Championships in Athens and a silver medal, in the 4x100m relay, at the 1970 Commonwealth Games in Edinburgh.
Ms Neil said competing in her first Olympics was "awesome", adding that "it was surreal, and the atmosphere, the crowd, it was fabulous".
'Unique part in Olympic history'
But she said since competing she had felt "ignored" and questioned why Team GB or British Athletics had not been in touch with her.
Now that both have been in contact she said it was "great to be recognised that way".
Ms Neil said she was "a pioneer" and had "paved the way" for future black female Olympic athletes.
She said she understood why both organisations may not have known her story because "we didn't have the technology we do today to let people know who was out there [at Olympic Games]".
Ms Neil said British Athletics was going help her to get a certificate which would "recognise her work" and allow her to use "OLY" after her name - post-nominal letters granted by the World Olympians Association.
The British Olympic Association said it would be interviewing Ms Neil to help share her story.
A spokesman said she had played "a unique part in Team GB's Olympic history".
He said: "We are incredibly proud of her and her legacy and we are only sorry that we lost touch with her.
"We look forward to staying in touch with her over the coming months and years on our campaign to highlight the hero pioneers of British Olympic sport such as she is."
Related Internet Links
The BBC is not responsible for the content of external sites.