David Brickwood: Son vows to get justice for killed father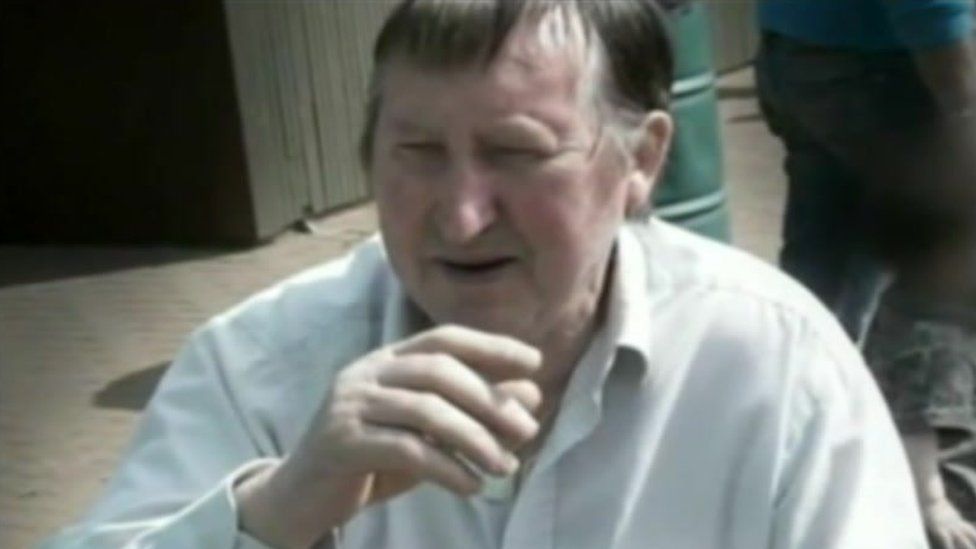 The son of scrap dealer who was killed in his home said he would "get justice" for his father, after a man accused of his murder was cleared.
David Brickwood, 74, was attacked and died at his Northampton house in 2015.
Cameron St Rose, 27, of east London, was acquitted after a judge ruled DNA evidence against him was "plainly insufficient".
Mr Brickwood's son, Dale, said: "[The case] won't go away and we will get to the bottom of it one way or another."
Last week, judge Mr Justice Pepperall granted an application that Mr St Rose had no case to answer and directed Birmingham Crown Court jurors to return not guilty verdicts on murder and burglary counts.
Prosecutors had claimed Mr Brickwood was attacked as intruders went to his home in Lindsay Avenue searching for money in the early hours of 26 September 2015.
After directing the jury to acquit Mr St Rose, of Forest Gate, Mr Justice Pepperall told them: "You can only convict where there is sufficient evidence.
"'Might-bes' are not good enough. That is the reason for the decision I have reached."
Dale Brickwood said he "sat there crying" when he was told the court case had collapsed and his mother was "absolutely in pieces".
He said some of the evidence heard during the trial, including the 999 call his father made after he had been stabbed, "absolutely broke me" and he had to leave the courtroom.
"I haven't mourned for my dad but that wiped me out," he said.
"I've heard my dad in pain, I've heard my dad dying.
"Whoever has done this, it won't go away and we will get to the bottom of it one way or another. I will get justice for my dad."
Northamptonshire Police said it was disappointed the decision had been made to not progress to the trial's conclusion.
"As ever, our thoughts are with the family and friends of Mr Brickwood. We share their frustration that no-one has yet been brought to justice following his death," a spokeswoman said.
Related Internet Links
The BBC is not responsible for the content of external sites.