Northampton Town: Lords anger at 'scandal' of missing football loan
By Matt Precey
BBC Look East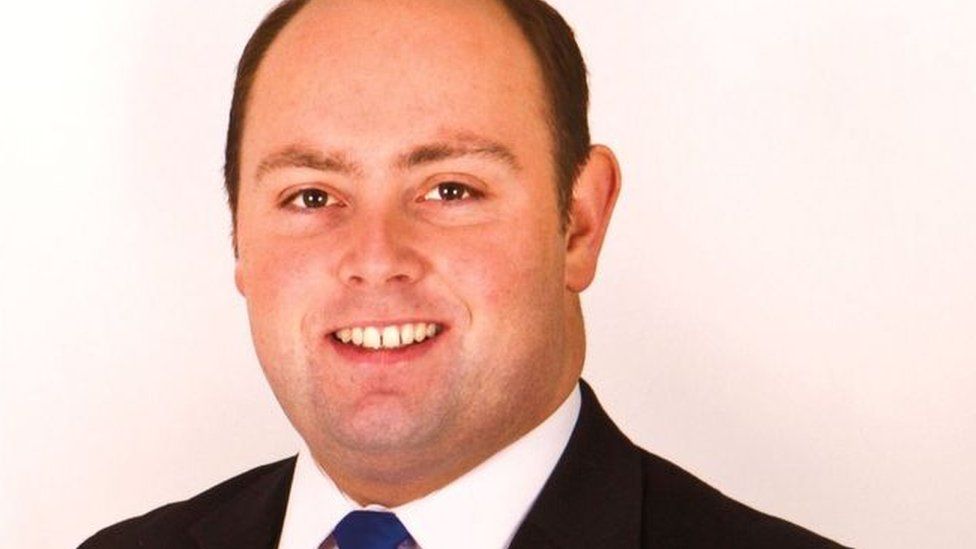 The "terrible scandal" of a council's failed loan and secret donations to an ex-Conservative MP's election campaign has been raised in the House of Lords.
Northampton Borough Council loaned £10.25m - which later went missing - to Northampton Town Football Club for a stadium redevelopment project in 2014.
The chamber heard the loan was "a failure of due diligence, a failure of governance, a failure of leadership".
Labour peer Lord Kennedy made the comments after tabling a question.
Local government minister Lord Greenhalgh said he "condemned" the loss of taxpayers' money.
He told the Lords the government was monitoring the situation, after he was questioned about the outcome of an audit investigation into the council's loan to the club.
"We recognise the importance of carrying out the recommendations," he said.
Last month the council's auditors KPMG issued a rare Public Interest Report which found "serious failings" in the way the council loaned the money to the club in both 2013 and 2014, to help redevelop its stadium and develop nearby land.
The work remains incomplete and the Crown Prosecution Service is considering charges following a five-year police inquiry.
Detectives said they were investigating allegations of theft, fraud, money laundering, bribery and misconduct in public office.
A BBC investigation has revealed how the cash, totalling £37,000, originated from 1st Land Ltd, the company set up for the stadium development which also received the bulk of the loan money.
The money apparently vanished when 1st Land went into administration after contractors working on the stadium went unpaid.
Eight individuals paid the money to Northampton South Conservative association in 2014 after receiving the funds from 1st Land.
One of the £10,000 donations was not declared to the Electoral Commission due to an "administration error".
At the time Mr Mackintosh denied any wrongdoing, and said: "To the best of my knowledge, all donations over the legal required amount were accepted, declared and published by Northampton South Conservative Association in accordance with the processes laid out by the Conservative Party and in accordance with the Representation of the People Act."
Mr Mackintosh stood down as the Conservative candidate ahead of the 2017 general election after facing deselection in light of the revelations.
The developer who owned 1st Land Ltd, Howard Grossman, has also denied any wrongdoing.
Two years ago Mr Grossman was banned as a director of a company for 10 years after failing to provide accounting records to explain more than £5m missing from the loan.
In 2019 the High Court ordered the former owners of Northampton Town, David and Anthony Cardoza, to repay £2.1m to the council after it was established they had received the money from 1st Land.
Northampton Borough Council is due to be abolished at the end of this month to become part of the new West Northamptonshire unitary authority.
Lord Kennedy asked how those responsible for the loan would be held to account given this development.