Coronavirus: Greencore staff self-isolate after outbreak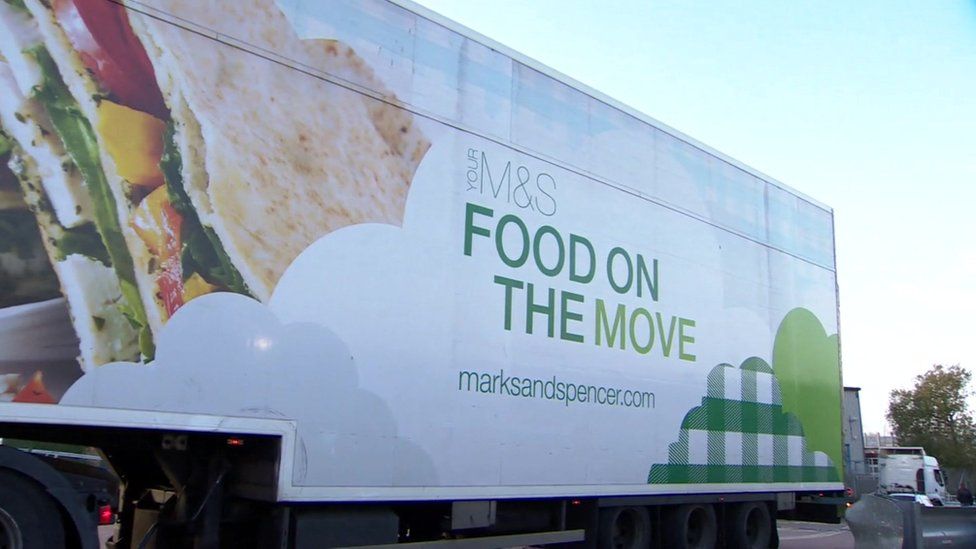 Almost 300 people have tested positive for Covid-19 following an outbreak at a factory which makes M&S sandwiches.
Greencore in Northampton started "proactively testing" workers due to rising numbers of cases in the town.
Lucy Wightman, Director of Public Health at Northamptonshire County Council, said 299 workers had tested positive.
A spokesman for the company, which employs 2,100 people, said those who tested positive were self-isolating.
He added that in each case it had "conducted contact tracing".
Mrs Wightman said 220 people had tested positive as part of Greencore's testing and another 79 "through the national process" and all were employees at the site.
She said 1,300 employees had been tested but there might be up to 100 more cases as between 300 and 400 results are yet to come back.
The first four cases were identified on 28 July, with a further nine cases on 3 August leading Public Health Northamptonshire to ask workers to get tested.
Once the 79 positive results came back, Greencore began mass testing over the last three days.
Greencore said production at the plant was "continuing as usual" and it had no concerns about its products.
By Peter Sherlock, BBC England Data Unit
Northampton has been on a watchlist as an area of concern since 23 July after infection rates began rising in the town.
It had the 12th highest rate of coronavirus infections in England - with the equivalent of 38 positive cases for every 100,000 people.
That is still significantly below the levels of infection seen in north-west England, where council leaders have introduced stricter lockdown measures. In Oldham and Pendle, for example, the infection rate is around 100 cases for every 100,000 people.
But the confirmation of almost 300 new cases at the Greencore factory takes things to a worrying new level, and will heighten fears of a local lockdown.
The number of confirmed coronavirus cases in the town increased from 67 in the week ending 1 August up to 85 for the week ending 8 August.
Jonathan Nunn leader of Northampton Borough Council said the outbreak was "dreadful" and "disappointing".
He said the council "hopes that it is still the case" Northampton would avoid a local lockdown.
One of those to test positive was Bakers' Union's branch secretary for the factory, Nicolae Macari.
He said he tested positive on 4 August, along with his mother and father - who also work at Greencore - and his wife.
"When suddenly three or four people are pulled out of a line because they have tested positive, people are terrified," he said.
Mrs Wightman said Greencore had "highly effective measures in place and they continue to work extremely hard to exceed the requirements needed to be Covid-19 secure within the workplace".
She said the outbreak was "about how people behave outside of Greencore, not at work," adding if people failed to follow the rules "a possible local lockdown will follow".
Related Internet Links
The BBC is not responsible for the content of external sites.