Wellingborough School to create homeless night shelter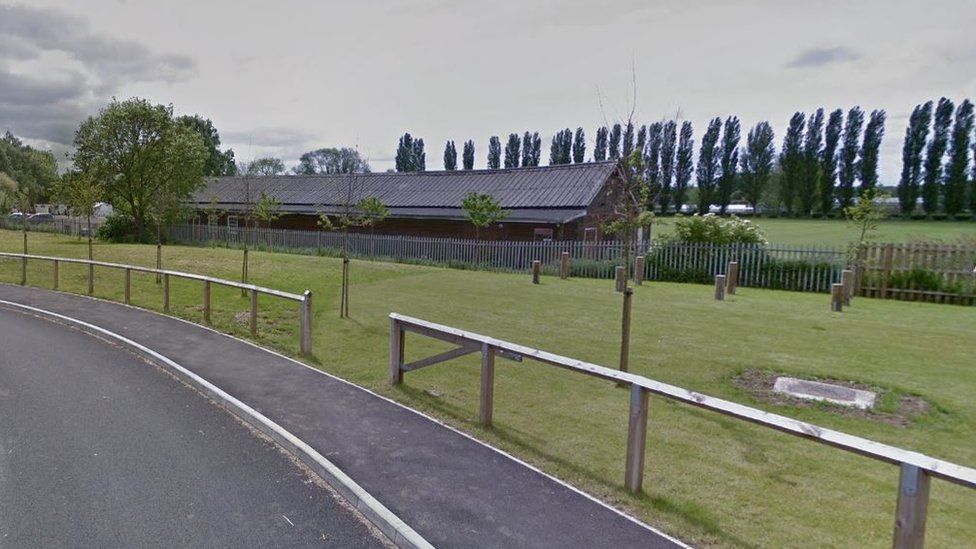 Plans have been approved to turn a private school's outbuilding into a night shelter for 12 homeless people.
The storage building at Wellingborough School in Northamptonshire was formerly a dance hall and social club.
The borough council's official count puts the number of people sleeping rough in the town at 10.
The school has developed the project in partnership with the Wellingborough Homeless Forum and it could be up and running within eight weeks.
The Forum said the shelter would have space for up to 12 people, and three volunteer staff would be there at any one time.
The planning committee received several letters of concern about whether there were enough volunteers in the shelter, over secure fencing, and whether there would be provision for homeless people with dogs.
There were 64 letters supporting the idea.
Street pastor Wendy Steele told the committee: "One gentleman said 'a shelter is worthwhile... we get something to eat and I am safe rather than out here where people may give me a kicking'."
The change-of-use consent for the building will allow the shelter to open between 19:30 GMT and 07:30.
There were objections that there would be times when some pupils at the co-educational day school would also be in its grounds.
James Petrie, estates manager at the school, said any safeguarding concerns had been dealt with and the town was "really crying out for this".
"The school sees it as a massive waste of an asset and want to do something positive and satisfy a social duty," he said.
A roving night shelter, which uses church halls, opened for the winter on Sunday, and would remain in place until the school's shelter was ready.
Related Internet Links
The BBC is not responsible for the content of external sites.