'Highly drunk' man arrested in 'wrong house' faces no action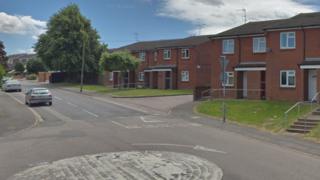 A "highly drunk" man arrested after falling asleep in the wrong house will face no action, police said.
The man, aged in his 20s, entered the property in Grangeway, Rushden, Northants, through an unlocked door.
He was found by homeowners at 05:00 GMT on Saturday and was asleep in an armchair when police arrived.
A Northamptonshire Police spokeswoman said: "He was arrested but then released with no further action. He was just a bit embarrassed."
PC Lizzie Hampson, one of the officers involved, said the drunk man had picked up a wallet in the house and put it in his pocket.
"Occupants found him in the morning and he was still sleeping when police arrived," PC Hampson tweeted.
She later added: "He had no memory of the incident, woke up in custody and was quite sorry about the whole thing."
The spokeswoman said: "It happened overnight on Friday/Saturday. We were called at 05:00 GMT on Saturday.
"The man in his 20s had entered the house through an unlocked front door."
You may also like: