Shaun Flynn inquest: Scaffolder 'crushed by fork lift truck'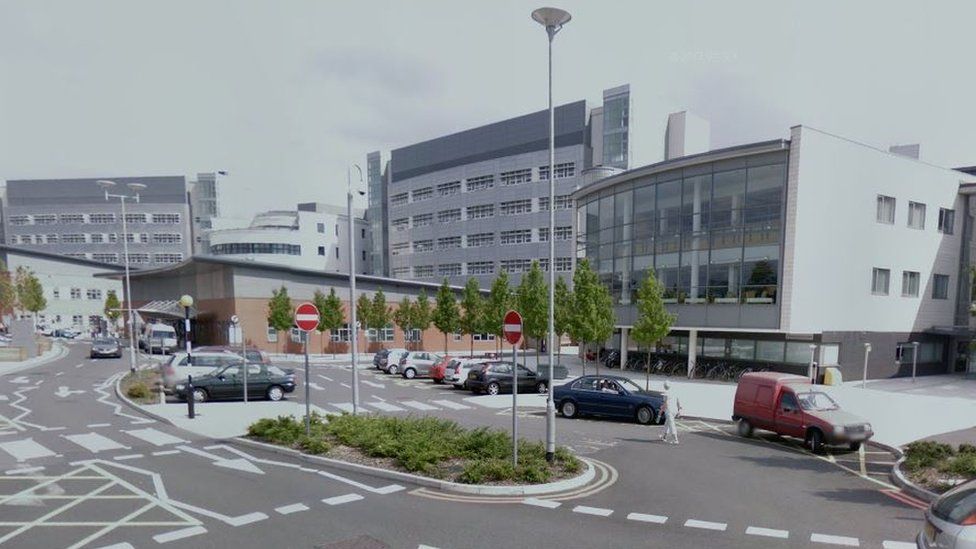 A man died as a result of becoming crushed by a fork lift truck with a "dodgy" handbrake that rolled forward, an inquest has heard.
Scaffolder Shaun Flynn, 36, of Rothwell, was fatally injured at premises of his Northampton-based employer Boss Scaffolding on 20 June 2016, and died five days later.
A jury at Northampton Coroner's Court heard he had been using the fork lift truck before he became trapped.
He had head, neck and brain injuries.
Assistant coroner Jacqueline Devonish said Mr Flynn, who lived on New Street, had left the vehicle to make some checks when it rolled forward.
He became trapped between the fork lift and a lorry, causing severe injuries which affected his brain stem.
Mr Flynn was transferred by air ambulance to University Hospital Coventry.
Giving evidence at the inquest, the victim's mother Janice Flynn, described her son as a "gentle giant, joker and a hard worker".
On the day on the accident, she said Mr Flynn was able to communicate when family members arrived at the hospital at about 11:30 BST.
She said he had been in "good spirits" despite his pain and told her he was sorry for taking a "risk" by using the fork lift truck, which he said had a "dodgy" handbrake "that hadn't worked for weeks".
After the family returned home that day, he had a heart attack and was placed in an induced coma before his death on 25 June.
Mr Muhammad Siddique, consultant neurologist, said he agreed with a post-mortem examination which concluded he had suffered a hypoxic anoxic brain injury.
The doctor said it was likely Mr Flynn had suffered a heart attack as a "natural evolution" of his injuries because the brain stem helps control breathing and heart rate.
Related Internet Links
The BBC is not responsible for the content of external sites.