Avon to cut 104 jobs at UK distribution centre in Corby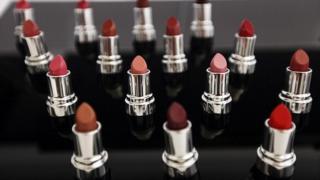 Avon Cosmetics has announced 104 redundancies at its UK distribution centre by the end of 2018.
It said the job cuts in Corby, Northamptonshire, were due to new technology and "modernising to improve service to customers and representatives".
The firm said it was working with union Usdaw to support those affected.
Its head office is in Northampton and its UK distribution centre on Corby's Earlstrees Industrial Estate.
In 2016 the company said it was moving its headquarters from New York to the UK "over time" while cutting 2,500 jobs worldwide as part of a turnaround plan.
The company did not comment on how many people currently worked at the centre but the Northamptonshire Telegraph said the site was believed to have about 240 full-time employees.
An Avon spokeswoman said: "Avon is modernising its business to improve the service it provides to its customers and representatives.
"This will result in a more efficient operation and involves 24-hour working and new technology investment in its distribution centre in Corby, with a new extension due to go live at the end of September.
Darren Matthews from Usdaw said: "Usdaw continues in talks with the company where we are scrutinising the business case for this restructuring, while seeking the best deal available for staff and the support they deserve."
'Avon calling'
Avon is synonymous with housewives and stay-at-home mothers selling cosmetics and perfumes directly to their friends and neighbours.
Avon UK opened in 1959 and today there are about 160,000 reps in Britain, the company says
Most sales reps are women, but about 5% are men
A woman from Sunderland became the first person the UK to earn over £1m with Avon in 2010
Its well-known "Ding dong, Avon calling" TV advert ran until 1967
Avon now regularly reaches one in three women, the company says, with six million British women seeing a brochure every three weeks