Northamptonshire A14 'sleeping' driver on dashcam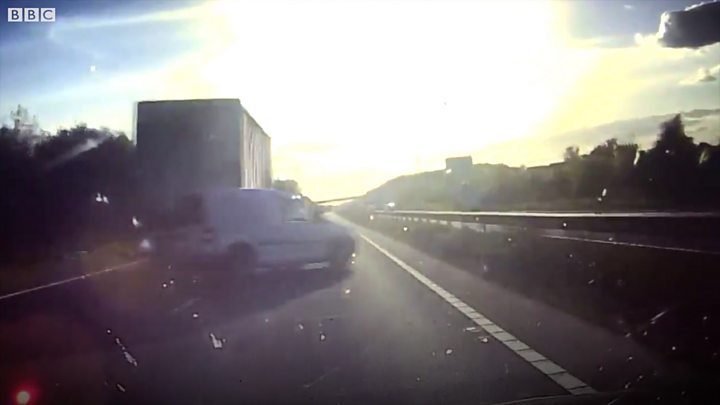 A driver was left "shocked" after witnessing a van crash into a lorry metres ahead of him on a dual carriageway.
Dan Davies was on the A14 in Northamptonshire on Thursday when he saw the van veering in the road. It then crashed and flipped on its side.
Mr Davies said the driver, who he and others pulled out, only had a few cuts.
He said the "dazed" man told him: "I fell asleep, what's happened?" Police said no arrests had been made.
A spokeswoman for Northamptonshire Police said the crash happened westbound between junction 2 for Kelmarsh and junction 1 for Welford at about 19:00 BST.
One driver was left with "minor injuries" she added.
Mr Davies, who recorded the crash on his dashcam, said: "I was just shocked to watch it happen, you could see something was not right as I approached."