Northampton's Eleanor Cross memorial has summer repair plan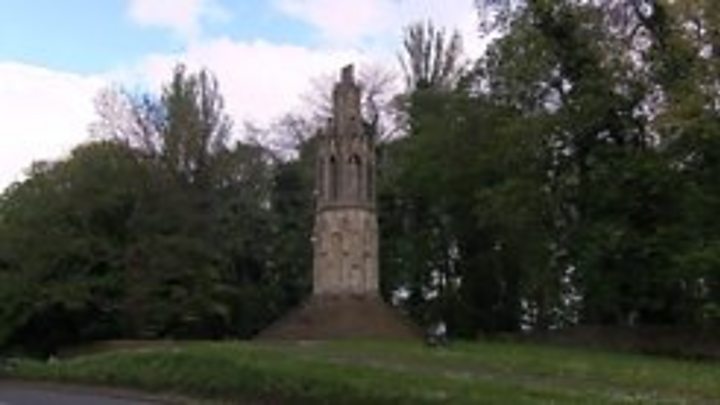 It is hoped repairs to a 13th Century monument erected by King Edward I in memory of his wife will get "under way this summer", Historic England says.
Eleanor Cross on London Road, Northampton, has fallen into a poor state and Northampton Borough Council has been in talks with Historic England about obtaining a grant for the work.
Ben Robinson, from Historic England, said a grant would be forthcoming.
"We need to act and we need to act as soon as possible," he said.
Borough council cabinet member for regeneration, Tim Hadland, called the decision "really good news".
He said: "The aim all along has been to get these repairs done in the summer before another winter."
Campaigners had called for urgent repairs to the cross last year.
At the time neither Northampton Borough Council nor Northamptonshire County Council claimed ownership for Eleanor Cross.
The borough council, however, said it would make sure it was maintained as it was such an important monument.
Eleanor Cross is one of only three remaining crosses built by King Edward I.
Queen Eleanor died near Lincoln in 1290, and the king constructed 12 crosses to mark each of the places he stopped at on his way back to London.