Wicksteed Park to build 'world's first' heritage playground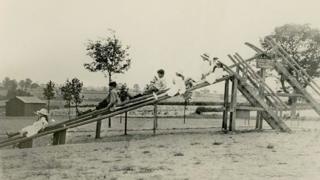 One of the UK's oldest theme parks has announced plans to "bring home" original playground equipment.
Wicksteed Park in Kettering opened in 1921 and is building what it calls the world's first heritage play area.
It already has a replica of the park's first wooden slide and a restored playground rocking horse.
Now it is appealing for help to find other old pieces of equipment manufactured by Wicksteed Playgrounds, such as swings and merry-go-rounds.
It is part of a £4.5m redevelopment plan for the park, developed and opened by Charles Wicksteed.
His grandson Oliver Wicksteed, current chairman of the park's charitable trust, said: "The play equipment that he devised and created has been enjoyed by children across the world for generations.
"Not only the slides and swings but things like the gymnasium, the merry-go-round and the ocean wave are fondly remembered by many and were the predecessors of the modern playground equipment we know today.
"We are going to bring them home to the park and allow families to enjoy them once more and learn about the history of play, in what will be the only heritage playground of its kind in the world."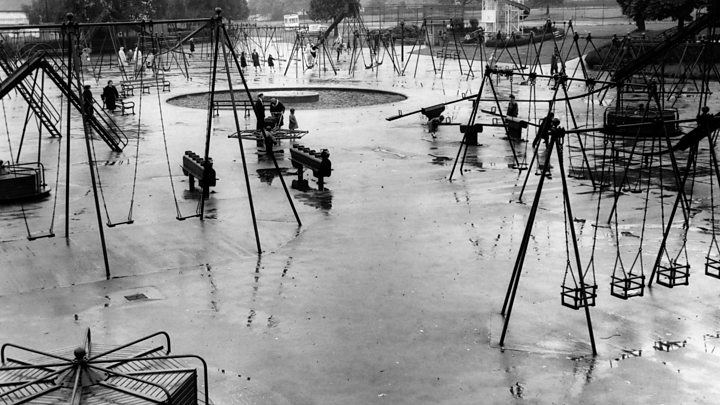 The top ten favourites they are looking for are wooden slides, swings, see-saws, all-metal slides, giant strides, merry-go-rounds, all-metal rocking horses, ocean waves (pictured below), plank swings and outdoor gymnastic sets.
The restorations are being funded by a National Lottery grant of £1.89m, the Wicksteed Charitable Trust, and donations from local councils.