Northamptonshire County Council: Commissioners sent into authority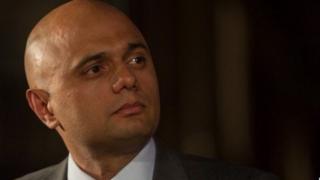 Government commissioners will be sent into failing Northamptonshire County Council by the end of April.
Secretary of State for Local Government Sajid Javid told the House of Commons the inspectors will "take direct control" of the Tory-run authority.
He was reacting to a damning independent report which said the council "failed in its duty" to provide services and should be scrapped.
A council spokesman said it welcomed the announcement.
The report, commissioned by Mr Javid in January, had recommended commissioners were sent in prior to the creation of two new unitary authorities to replace the county council.
Mr Javid called it a "balanced, rooted-in-evidence and very compelling" study.
He told the Commons the commissioners would take over control of the authority's finances and governance "from day one".
He added: "They will have reserve powers to act as they sit fit across the entirety of the authority's function."
'Fresh start'
Mr Javid said he would be writing to all of Northamptonshire's local authorities asking them to "submit proposals on restructuring their local governance".
The Secretary of State had called for the report after the council revealed it was looking to make budget cuts of about £34m.
The authority was later forced to ban all new spending in order to balance its budget for this year.
Auditor KPMG then issued a legal warning that led to the council re-working its budget for 2018-19 to make £40m worth of cuts.
A council spokesman said they viewed "this as an opportunity for a fresh start in our working relationship with the government and the county's MPs".
He added it welcomed the chance to make submissions for unitary governance in the county.