Prince Harry visits Silverstone motor racing circuit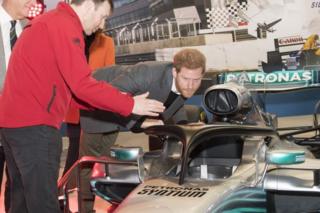 Prince Harry has met students at Silverstone motor racing circuit to celebrate the start of work on a new British motor sport visitor experience.
The Prince visited the Northamptonshire home of F1 and got the chance to look at historic racing cars.
Harry urged more youngsters to study science, technology and engineering in order to keep Britain a world-leader in the sport.
He met with students of Silverstone University Technical College.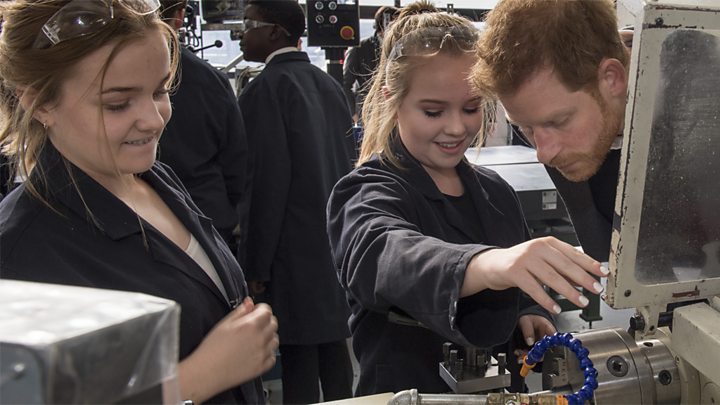 A 1948 Formula One car and a Mercedes model set to be used in this year's world championship were on show among other memorabilia - including five medals won by British driver James Hunt.
The project, of which Prince Harry is a patron, is due to open in spring 2019 and is designed to bring the extensive heritage of Silverstone and British motor racing to life.
Officially beginning the construction effort for the experience, Prince Harry said: "When it opens in 14 months' time it will tell the story of Silverstone, the history of British motor racing and the pivotal role which Great Britain plays in motorsport today.
"It is well-known that Great Britain is a world leader in high-performance engineering and motor racing engineering in particular - as well as having some great drivers as well.
"But it is no exaggeration to say that unless we encourage more young people to study science, technology, engineering and maths it will be impossible for us to continue to lead in this field."