'Croydon cat killer' inquiry: Northampton death linked by police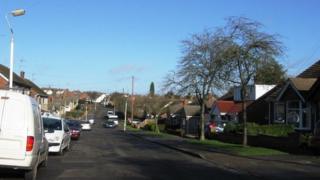 A cat was "deliberately mutilated" and its body placed on top of a car near the pet owner's home, police have said.
The animal was found in Mendip Road, Northampton, on Sunday 19 November. The killing happened between 20:00 GMT on 18 November and 08:00 the next day.
It is the third time in three months that a cat has been killed in the town and dumped near its owner's home.
Northamptonshire Police said the attacks were all being linked to the "Croydon cat killer" investigation.
In one case in August, a 14-year-old girl found the mutilated body of her pet dumped on her doorstep.
The head, limbs and ears of the ginger cat had been cut off and put into a bag before it was left outside the property in Betjeman Court, Northampton.
The family's other cat was deliberately set on fire a few days earlier but survived.
The Met Police began investigating a series of pet killings, which started in the Croydon area in 2015, after an animal charity raised concerns.
Tony Jenkins, head of the South Norwood Animal Rescue and Liberty, said about 250 cats had been killed in similar circumstances since October 2015 and 50 foxes were found with "identical injuries to the cats".
He is also investigating the deaths of five rabbits and two decapitated swans to see whether they might be linked.
In September experts at a forensic lab in Surrey began re-examining some of the corpses for new evidence.