Wellingborough Prison rebuild approved by council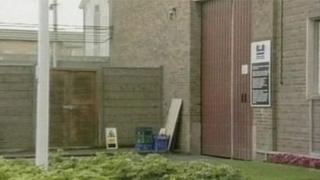 Plans to build a new prison on the site of the mothballed HMP Wellingborough have been unanimously approved.
The Borough Council of Wellingborough's planning committee approved the proposal on Wednesday evening.
In November the Ministry of Justice confirmed the category C prison would be the first site for potential redevelopment under the government's modernisation drive.
MP for Wellingborough Peter Bone said it was "a great thing for the town".
Mr Bone said the campaign for the prison to be reopened had been "terrific" and it would be "good for the economy" of Wellingborough.
HMP Wellingborough, just off the A45, closed in December 2012 and resulted in the lost of almost 600 prison places.
It remained as a reserve prison in the meantime, meaning it could be reopened at any time if prisoner numbers nationally got too high.
The new prison will house 1,600 category C adult males.
The government is promising the move will bring 3,000 jobs to the area and an £80m a year boost to the economy.
It is one of five prisons it said it would build by 2020 as part of a plan to shut old Victorian jails.
The Ministry of Justice will now have to get its detailed plan signed off before the 24 existing buildings can be knocked down and replaced.