David Brickwood murder: Police divers search lake for weapon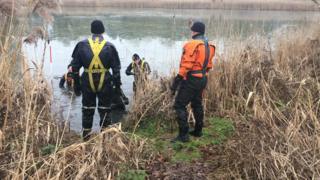 Police divers have started a three day search for the weapon used to kill a 74-year-old man more than a year ago.
Officers took to the water at Eastfield Park Lake in Northampton on Monday as part of the investigation into the death of David Brickwood.
Det Insp Phil Mills said the officers were looking for a weapon or items that may have been stolen during the murder.
Mr Brickwood was stabbed five times at his home on 26 September 2015.
The grandfather and father of three died in hospital following the attack in Lindsay Avenue, Abington, in the early hours of the morning.
Mr Mills, from the Northamptonshire Major Crime Unit, said the seven divers from Nottinghamshire were looking for "a number of items".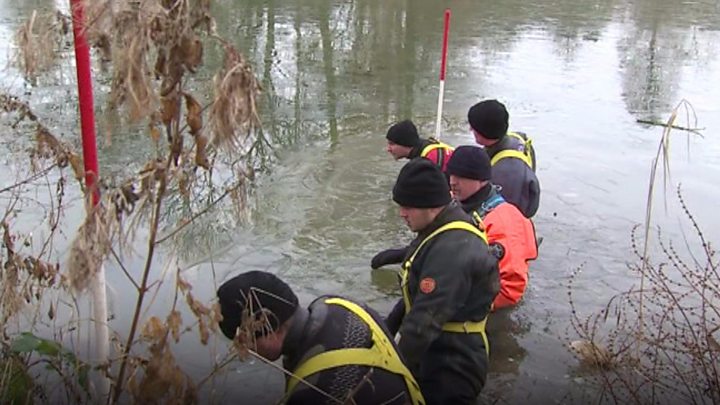 He said: "We still haven't located a murder weapon and it isn't clear what items were taken. That is what our focus is on."
He said Eastfield Park Lake is "not too far" from Mr Brickwood's home and offenders could have passed through it when fleeing the scene.
Fourteen detectives are currently working on the case, although other resources - such as the dive team - are available.
A scrap metal dealer, Mr Brickwood was known to keep money in his home.
A BBC Crimewatch reconstruction showed one or more people breaking in, confronting Mr Brickwood and stabbing him before leaving with cash and jewellery.
Two Ford Focus cars seen near his house on the night of his murder have not been located.
Six people have been arrested during the course of the investigation but no-one has been charged and no-one remains on bail.