'Enforced separation' stops mother seeing son for years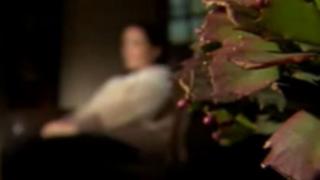 A mother claims she felt "blackmailed" into accepting a foster placement for her son that separated them for almost five years.
The woman, who adopted the disabled boy at a young age, had appealed unsuccessfully for nearby respite support.
Instead, he was placed with a foster family more than two hours away.
Northamptonshire County Council has apologised to the family and promised a review of its procedures.
The investigation by the Local Government Ombudsman said the mother originally asked for help in 2006 when she struggled to care for the boy alone.
She told the BBC: "We said we were being blackmailed into accepting something we weren't happy with, placing him so far away from home.
"They knew and we knew that having him home full-time would be detrimental to everybody. He wouldn't get the time that he needed and the attention.
"We were forced into accepting it."
'Enforced separation'
The child has significant developmental issues and impaired speech.
His mother later married and gave birth to three children, two of whom also have medical needs.
A shared care arrangement was put in place in 2008 with a local foster family. However, this ended in 2011 after one of the carers died.
In her report, ombudsman Dr Jane Martin found the family's social worker ignored the advice of Children's Services and had only offered full-time foster care for the boy away from his mother.
It said he "expected the woman to either accept a foster placement" or "resume full-time care" for the boy herself.
Dr Martin added the mother felt unable to challenge an "enforced separation" and the council had threatened to remove the boy completely from her if she did.
'Back at home'
In April 2016, almost five years later, the mother ended the arrangement as the child neared his 18th birthday.
She said she feared she would "lose him completely" as an adult. He now lives at home.
Northamptonshire County Council said it accepted the findings of the ombudsman's report and apologised.
A spokesperson said: "The voice of the child is crucial in our work with vulnerable children and young people.
"We have taken steps to remind all social care staff of the importance of ensuring that core assessments always take into account the wishes and feelings of the child."
Dr Martin added: "This report serves to remind all authorities of the real impact of failing to reach proper decisions and take clear courses of action when faced with a choice of accommodating children or allowing them to remain with their parents."