Murder charge after Northampton pub attack victim dies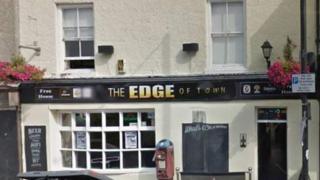 A 21-year-old man has been charged with murder and attempted grievous bodily harm with intent after a man died eight weeks after an assault at a Northampton pub.
The attack took place The Edge of Town pub in Regent Square on 10 July.
One of two men seriously injured, a 49-year-old man from Northampton, died on Sunday.
The accused attacker will appear before Northampton magistrates on Monday.
Click here for live updates on this story and more news from Northamptonshire