Cement mixer driver jailed for killing cyclist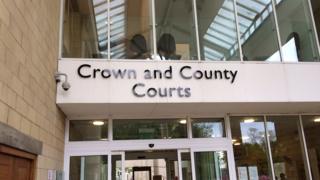 The driver of a cement mixer who killed a cyclist in Northamptonshire has been jailed for six months.
Vincent Taylor hit 74-year-old Michael Bloom on the A361 near Aston le Walls.
Mr Bloom, an experienced cyclist, suffered "massive pelvic injuries" and died of organ failure.
Taylor, 35, from Ringstead, Northamptonshire, pleaded guilty to causing death by careless driving. He was jailed and banned from driving for 27 months.
Jonathan Straw, prosecuting, told Northamptonshire Crown Court Mr Bloom was a "vastly experienced cyclist" whose level of fitness was "double that of many men half his age."
The collision with Mr Bloom was captured on Mr Taylor's dashboard camera and shown to the court.
Mr Straw said: "The dashcam shows Mr Bloom is about to turn right into the road. He is clearly demonstrating that he is heading towards the village of Aston le Walls."
Sentencing him, Judge Rupert Mayo said cyclists were vulnerable road users and that as the driver of a lorry, Mr Taylor should have slowed down to allow the Mr Bloom to turn.