Council elections 2016: Daventry District Council held by Conservatives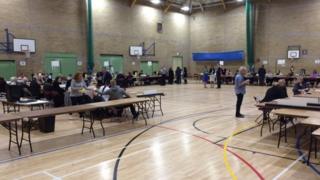 The Conservatives lost one seat to Labour, but have retained their large majority in Daventry.
The Tories, who had 31 councillors on the district council, were defending nine seats as a third of the 36 seats were up for grabs.
The make-up of the council is now 30 Conservatives, three Labour, two UKIP and one Liberal Democrat.
Neither of UKIP's two councillors faced re-election.
Follow events across the region at the BBC Elections 2016: East of England page