'New information' in missing Jaime Cheesman case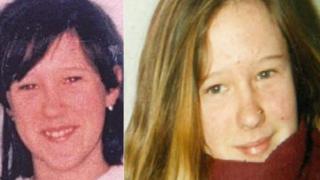 New lines of inquiry have been found by police investigating the disappearance of a teenager more than 20 years ago.
Jaime Cheesman went missing in November 1993 when she was 16 years old, a few months after moving to Grimsby.
The former student, who would now be 39, grew up in Wellingborough, Northamptonshire.
Humberside Police said it had a "fantastic response" to a renewed appeal for information and was pursuing new leads in the case.
"We have received information from the public that we are acting on but we cannot say more than that at this stage," a spokeswoman said.
The force undertook "an extensive forensic examination" of her last known address in Grimsby earlier this month, in final tests before it is due to be demolished.
Officers also searched surrounding areas to piece together her last known movements.
She was last seen in November 1993 in the Comber Place area of the town, where she lived with the family of her best friend.
Ms Cheesman often travelled between there and her home town, according to her family.
During the week she went missing she is thought to have become involved in a disagreement and left the house in Grimsby, police said.
Her father Eric Cheesman said he would never give up hope of finding his only child.
"A lot of time has gone by, but I am still hopeful," he said.
"My sister-in-law sent an article saying a body had been found in a shallow grave in Grimsby. After three days of tests we found out it wasn't Jaime."
He said he hoped the internet and particularly Facebook would boost the latest appeal, adding: "I just want to know that she is all right."