Northamptonshire Police believe animal targeted by gunman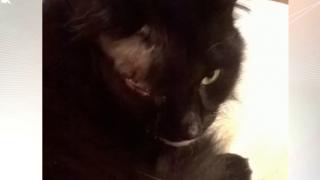 A cat lost an eye and had a pellet embedded in his neck after being shot for a second time this year.
Charlie the cat was shot with a pellet gun in the Oak View area of Wellingborough, Northamptonshire between 08:45 and 15:50 on 15 December.
The pellet found lodged in his neck also injured the cat's mouth.
Charlie, described as a very friendly cat, was also shot with a pellet in February this year, when he also received injuries to his face.
Police investigating the attacks believe he may be being targeted as no other cats in the area have been shot at.