Upper Boddington villagers told tap water now safe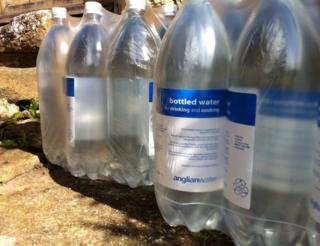 It is now safe for all but four homes in a Northamptonshire village to use their tap water for drinks, food preparation or cleaning teeth.
A water main serving Upper Boddington burst over a week ago and residents were advised to boil tap water.
Higher than expected levels of "naturally occurring" bacteria were found when water samples were tested.
Further tests are needed at four households where Anglian Water has been unable to make contact with residents.
A spokesperson for Anglian Water said: "We asked residents to boil their water as a precaution, after tests showed the water in the village may not have been up to its usual high standard.
"Since then, our teams have been working around the clock to get things back to normal. The latest results have confirmed that boiling is no longer necessary."
The company had flushed pipes and added extra chlorine as a precaution but bacteria levels remained higher than normal so residents were advised to continue boiling tap water until the all clear was issued on Saturday.