Wellingborough's Glamis Hall day care centre closure backed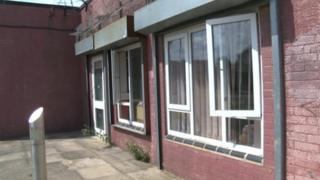 A Northamptonshire day care centre for the elderly is being recommended to close unless a third party business or group can be found to run it.
Wellingborough council's resources committee backed the motion to close Glamis Hall in the town, which costs the authority £170,000 a year to run.
The motion, which will go before the full council in October, said it could be saved if a third party could run it.
If no-one can be found to take it on it is set to close by January 2015.
Major opposition
Campaigners against the plans have been seeking legal advice about challenging the closure.
Paul Bell, the leader of the Borough Council of Wellingborough, said the authority had followed correct procedures.
The borough council's decision to shut Glamis Hall, taken in June at a behind closed doors meeting, provoked opposition.
Users, carers and residents drew up a 10,000 signature petition to save the centre.