HIV rapist from Northampton hunted by police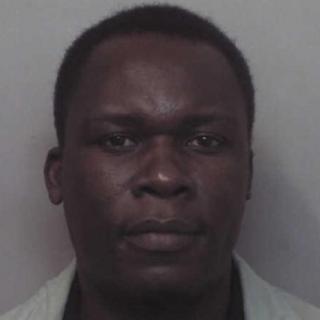 A rapist from Northampton sentenced to 12 years in his absence for knowingly infecting a woman with HIV is being hunted by police.
Brian Tatenda Shayanowako, 54, of Lower Adelaide Street, was found guilty of rape and assault on 19 August at Aylesbury Crown Court.
He also pleaded guilty to a count of recklessly wounding/inflicting grievous bodily harm (GBH).
Thames Valley Police have now issued a warrant for his arrest.
'Recklessly transmitting HIV'
Police said that during 2002 while Shayanowako was living in Slough, he injured the woman by pouring boiling water over her, scalding her chest and abdomen, and in 2003 raped her.
Between 2006 and 2010 Shayanowako had unprotected sex with the victim while knowing he had HIV.
Police said officers are conducting enquiries nationally and internationally to find him.
Shayanowako came to the UK in 2001 and has lived in Slough and Milton Keynes, in addition to Northampton.
Speaking following the hearing, investigating officer Det Con Charlotte McDonald, said: "He had already admitted causing the same woman burns which she will have to live with for the rest of her life.
"We do not seek to criminalise those who live with HIV and we work closely with our partner agencies to ensure people are appropriately supported.
"However this was a case in which someone has admitted recklessly transmitting HIV to another person."
Anyone with any information is asked to call Thames Valley Police.